Full maintenance carried out on a Fire Rated Refrigeration Door, which was manufactured and installed by IDS.
These door types have many benefits, such as;
– Excellent Sealing System: Our doors are specifically designed to seal perfectly, helping reduce the risk of infection, and contamination.
– Low Maintenance: Our doors are easy to clean, and upkeep is relatively low once they are installed correctly.
– Environmentally Friendly: While operating, Fire Rated Refrigeration Doors produce less air disturbance making them ideal for certain environments where hygiene is a priority. At IDS, we offer maintenance contracts which can include multiple PPM visits yearly to your product(s).
Contact our Sales and Service Manager on 021 4823664 to find out more on what we can offer you. hashtag#Maintenance hashtag#IDS hashtag#Innovation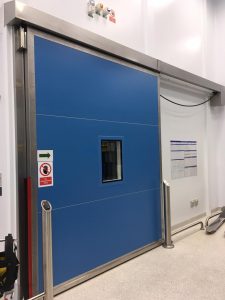 Social Share