Metalwork Fabricators
IDS are specialist metalwork fabricators, we are delighted to announce we have recently expanded our production capabilities to include metal spraying services with the purchase of brand new Metallisation equipment.
IDS has always embraced the challenge presented by its creative customer base and has produced some stunning results using the new Metallisation Flamespray Equipment.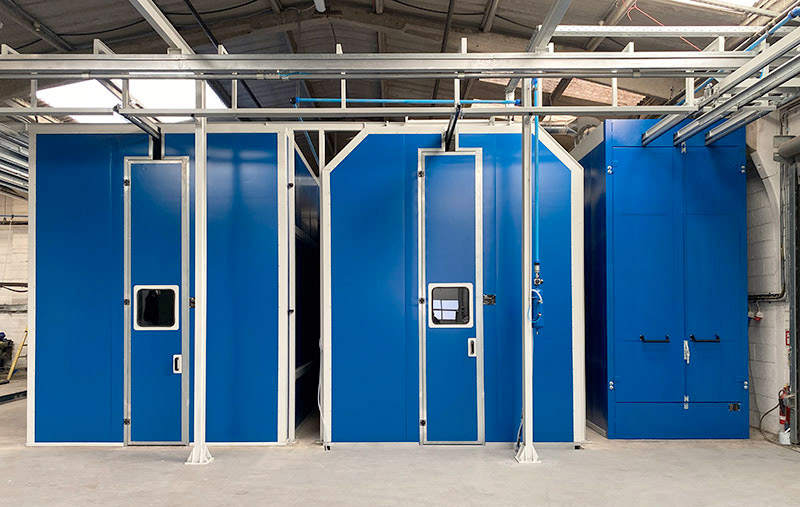 Flamespray equipment
Metallisation is a general term that refers to the application of a metal coating to another metallic or non-metallic surface. Depending on the desired result, the coating can consist of metals such as zinc, gold, aluminium, bronze , silver, or special blends.
The metallisation process can protect the workpiece against damaging external forces (corrosion, wear, weathering, etc.), improve the appearance of the object (giving it a shiny look, for example), or enhance the finished product's functionality. Industries that use metallisation in their manufacturing processes include aerospace, automotive, oil & gas, defence, electrical and many others.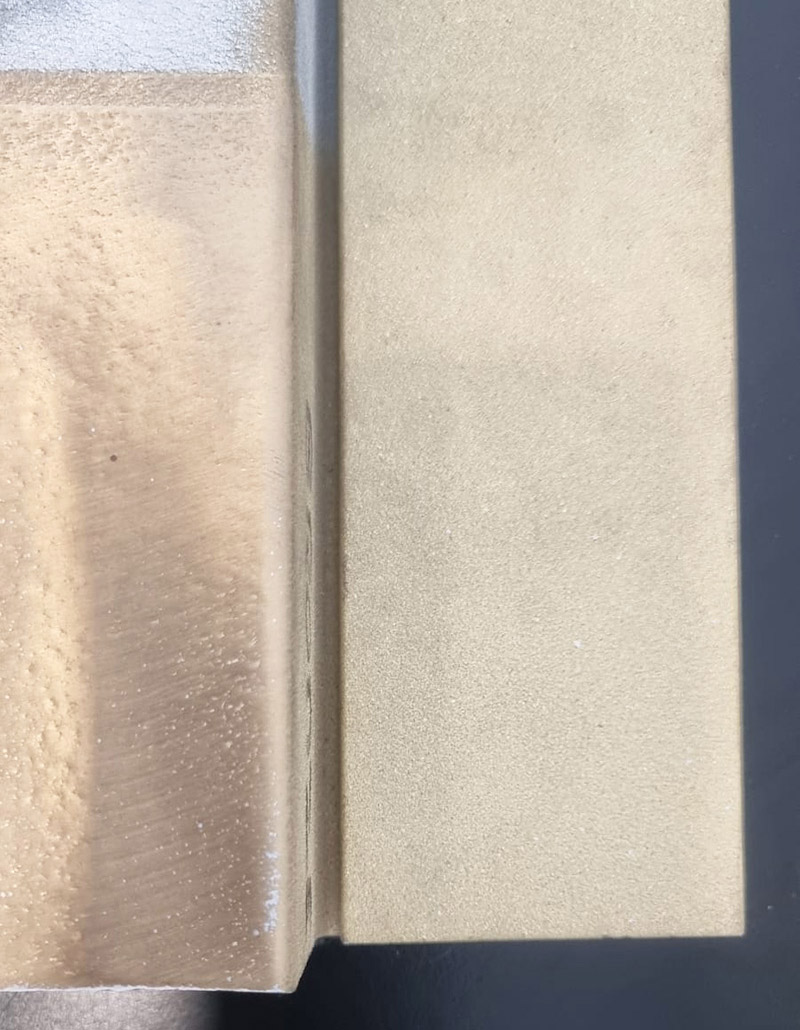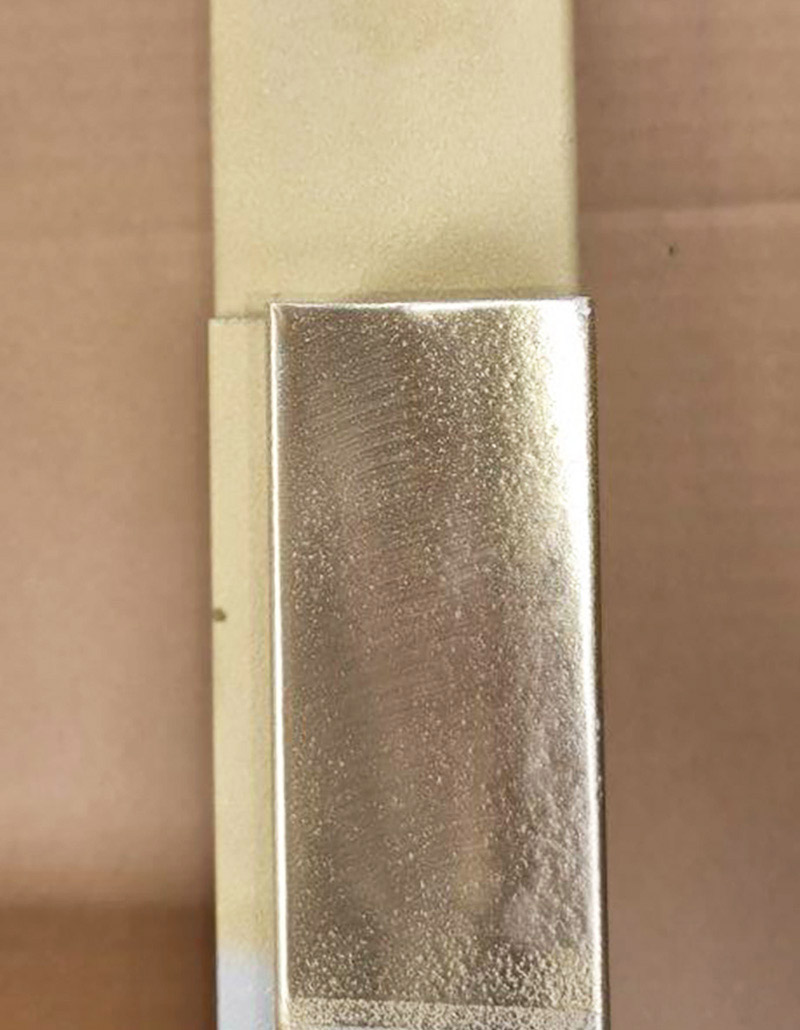 What Are the Benefits of the Metallising Process?
Examples of the numerous benefits provided by the metallisation process include:
Enhanced corrosion protection – Rust is a common issue when working with most metals and especially with steel. metallisation can create a protective coating that inhibits the development of red and/or white rust, increasing the product's lifespan by as much as 20 years or more.
Increased durability — Most metallised coatings are known for their ability to adhere to the surface of the underlying workpiece or substrate. They are less likely to peel, blister, crack or flake than other types of finishes, which increases the substrate's durability.
Providing electrical conductivity — An issue when working with plastic materials is that they do not conduct electricity. Metallising a plastic surface will enable it to transfer an electric current, which is a vital manufacturing step in the electronics industry.
Greater weather resistance — The steel on outdoor structures is vulnerable to the impact of snow, rain, wind and sun over time. metallisation provides a protective coating that creates a barrier between the underlying structure and the elements, which can lengthen the structure's lifespan and preserve its appearance.
Reduced maintenance costs — Painted surfaces will need repainting periodically to preserve the finish. A metallised surface will not require repainting or upkeep, resulting in lower maintenance costs. Like paint, metallised coatings are available in a wide assortment of attractive colours to meet aesthetic requirements.
What is the metallisation process?
In general, the metallisation process entails preparing the surface via abrasive blasting to remove imperfections and defects, followed by the application of heat to produce molten particles that are sprayed onto the surface. Contact with the surface causes the particles to flatten out and freeze, which creates adhesion to the surface and between the individual particles.
Metallisation is synonymous with metal spraying to a diverse range of industries around the world. Thermal metal spraying is a technology, which protects and greatly extends the life of a wide variety of components, structures, equipment and vessels, in the most hostile environments and in situations where protective surface coatings are vital for longevity.
The process used by IDS is:
Thermal spraying — This process involves the spraying of heated or melted metals onto the substrate surface. The metal is fed in either powder or wire form, heated to a molten or semi-molten state and sprayed as micro-sized particles. Thermal spraying enables the application of thick coatings and a high metal deposition rate.
Secondary Process #1 Polishing
The Metallised surface finish has a deep textured patina effect (like shot blasted) if no further treatment is completed. Also known as Brushing or Linishing, the polishing process brightens up the finished article.
Polishing removes a microscopic layer of the new metal surface with each pass of the brush, so evey time it gets a little brighter, but a little less coated. We always recommend a Light brushing, the finish looks amazing this way, and is unique to the process.
The process is not suited to a mirror polished finish. IDS will not offer this as an option.
Secondary Process #2 Laquer
In the event that our clients do not wish to see their new surface oxidise, IDS can offer a manually rubbed in clearcoat polish or clear laquer PPC topcoat, each with different characteristics. Talk to us about your needs in this regard.
What Metals do IDS use:
Currently we have access to 17 different metals in wire form suitable for our equipment: various types of Bronze, Copper and, Zinc.