Automatic Bi-Parting Door installed by Irish Door Systems Ltd, with Tormax 2202 Operator.
Our Tormax Automatic Door Systems products guarantee up to 6 million cycles, and ensure the best quality available.
Tormax are one of the worlds leading companies for automatic door systems, and are active on five continents.
Ideal for ease of access, and longevity.
For more bespoke products, click on the following link; https://www.irishdoorsystems.ie/products/,
Call our sales team on 021 4823664 for competitive prices.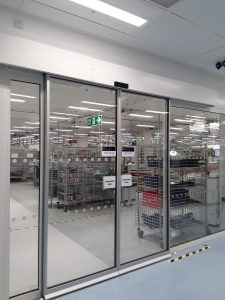 Social Share