Great news!! We're delighted to announce that our very own Estelle Power, Director and Co – owner of Irish Door Systems Ltd has been nominated for the 'LITTLE ISLAND BUSINESS AMBASSADOR of 2018'.
This prestigious Award recognises the outstanding achievements and ambition of one highly successful business individual in Little Island.
The pride and passion this Ambassador has for Little Island will inspire success and will enhance his/her area's reputation as a first class destination to do business in.
The LIBA Awards 2018 will take place on Friday May 11 2018 as part of The President's Dinner 2018.
The Awards will be hosted in The Radisson Blu Hotel & Spa Little Island, Cork and the IDS Team look forward to this attending this esteemed event.
Estelle is immensely passionate with regards to ensuring the level of business carried out locally continues to increase to further support the local community and boost the number of people employed within this thriving area.
Receiving this nomination for 'Little Island Business Ambassador of 2018 " is a Great achievement and well deserved.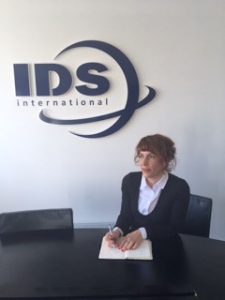 Social Share